NCM Dividend Champions
NCM Dividend Champions offers a concentrated portfolio of some of the strongest dividend-paying companies in North America.
This fund offers exposure to the higher return potential and historically lower volatility of dividend payers and growers. Portfolio Manager Michael Simpson has guided billions in assets using the Dividend Champions approach during his 25-year, multi-award-winning career.


---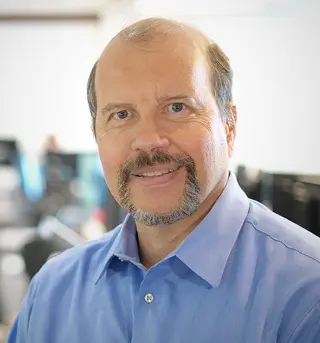 Michael Simpson, CFA
Investment Management
I am an experienced seasoned Portfolio Manager who has a goal of growing the assets of the Dividend Champions Fund and providing excellent risk-adjusted returns.
Read more
---
Fund Benefits
Aim to outperform
S&P/TSX companies with growing dividends have outperformed non-dividend-payers by as much as 9x over the past three decades.
Reduce risk
Dividend Payers and Growers were roughly 40% less volatile than Dividend Non-Payers and Cutters in the S&P/TSX index Between 1986 and 2020.
Trust experience
For a quarter century, Portfolio Manager Michael Simpson has shown that companies with stable or growing dividends can deliver superior risk/reward potential.
---
Performance
Growth of $10,000
Cannot display chart. Please reload page
Geographic Allocation (%)

As at undefined

Cannot display chart. Please reload page
Sector Allocation (%)

As at undefined

Cannot display chart. Please reload page
DISCLAIMER
Except where indicated otherwise, A Series data, net of fees, * annualized.

On May 20, 2022, the NCM Norrep Fund was renamed NCM Dividend Champions.

On November 12, 2020, the investment objective of NCM Norrep Fund was changed from a focus on small capitalization Canadian equities to broader mandate focused on dividend-paying Canadian and U.S. equities of all capitalization. If the change had been in effect prior to November 12, 2020, the Fund's performance would have been materially different.

Past performance is no guarantee of future results. Commissions, trailing commissions, management fees and expenses all may be associated with mutual fund investments. Please read the prospectus before investing. The indicated rates of return are the historical annual compounded total returns including changes in share value and reinvestment of all dividends and do not take into account sales, redemption, distribution or optional charges or income taxes payable by any securityholder that would have reduced returns. Mutual funds are not guaranteed, their values change frequently and past performance may not be repeated.