Kipling Global Enhanced Growth Fund
Kipling Global Enhanced Growth fund is a global equity 130/30 alternative fund. This structure enables the fund to achieve high active share which is correlated with performance outcomes.
Exposure to the world's largest, most diverse, and most liquid equity markets. Emphasizes high growth sectors, such as healthcare and technology. Focuses on companies that can reinvest in opportunities with high rates of return. 
Available to accredited investors only. Ask your financial advisor for further information.
---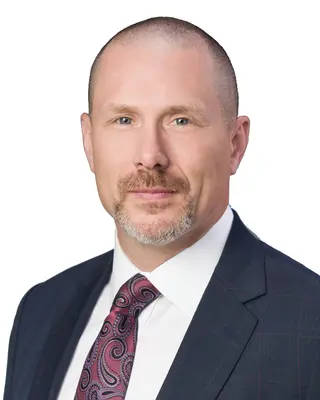 Jason Isaac, CAIA, CFA
Investment Management
I am the Senior Global Equities Portfolio Manager. I am a strong asset allocator and disciplined investor that enjoys the benefits of being able to select a portfolio from a global opportunity set. There is always a bull market somewhere!
Read more
---
Fund Benefits
High growth potential
Access to growth opportunities with high levels of inside ownership and profitability.
Enhanced structure
Long/short exposures allow the fund to profit from rising and falling stocks.
Global diversification
Exposure to global companies drives opportunity and reduces risk.
---
Performance
Growth of $10,000
Cannot display chart. Please reload page
Geographic Allocation (%)

As at undefined

Cannot display chart. Please reload page
Sector Allocation (%)

As at undefined

Cannot display chart. Please reload page
Disclaimer
Except where indicated otherwise, M Series net of fees, *annualized. 

The cumulative return shown is used only to illustrate the effects of the compound growth rate and is not intended to reflect future values of the investment fund or returns on investment in the investment fund. The Kipling Funds are only available for sale to investors who meet the definition of "accredited investor" as set forth in National Instrument 45-106 Prospectus and Registration Exemptions, or non-individuals who will be investing a minimum of $150,000. Please contact us or consult the offering documents to determine your qualification status. Investors should take note that certain statements in this report about a fund or strategy, including expected future performance, are forward-looking. Statements that look forward in time or include anything other than historical information are subject to risks and uncertainties, and actual results, actions or events could differ materially from those set forth in the forward-looking statements. Although the forward-looking statements contained herein are based upon what the portfolio manager believes are reasonable assumptions, the portfolio manager cannot assure that actual results will be consistent with these forward-looking statements. Due to ongoing portfolio transactions, the positions discussed in this communication may no longer be held in the Fund.