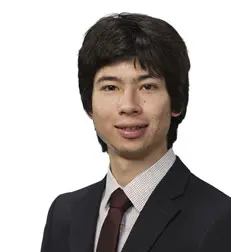 Ryan Turner, CFA
Investment Analyst
My role
I organize and work with many of the sources of data that are available or generated within NCM. This covers a wide range of activities, such as cross-referencing research databases to run strategy backtests, calculating and monitoring performance and holdings for our mandates, competitor research and comparisons, document templating and generation and managing and archiving third-party data.
What I enjoy about work
I get to work with many people and systems, which allows me to understand many different ways of approaching similar problems. While the scope of my duties might seem wide, it all leverages a similar skillset. A broad understanding of NCM allows me to simplify and find hidden efficiencies in our processes.
How I got here
I first got involved in finance in 2011. I completed several co-op work terms at BMO Nesbitt Burns and earned my CIM designation in 2011. I graduated from the University of Waterloo with a degree in computing and financial management in 2014 and completed my CFA in 2016.
What I do outside of work
I enjoy reading fiction. I also enjoy art. I have about six years of glassblowing experience and am currently learning to draw with the goal of eventually painting. I used to be on the Waterloo robotics team and built robots on my own time, but have put that aside due to complexity and cost.
Favourite advice
Two related ideas: Practice something intentionally every day, and the first step is always the hardest.
Team
Investment Management