January 27, 2023
Welcome to Dividend Season
Many investors are worried about volatility, inflation and the potential for a recession. Watch this short video for our perspective on what to do next.
Volatility, Inflation and Recession are hot topics this RRSP season. At NCM, we have a different perspective. We're calling it Dividend Season. Here's why:

#1. Dividends can reduce volatility. Since 1986, dividend payers and growers have been 40% less volatile than companies with no dividends or dividend cuts. In 2022, NCM Dividend Champions fund surpassed the benchmark with a lot less volatility.

#2. Dividends can beat inflation. 40% of all stock market returns since 1930 have been dividends. In periods of high inflation, that number jumps up to 54%. In the three decades with the highest inflation, dividend-paying stocks outperformed the market by 3.7%.

#3. Dividends can resist recessions. Quality dividend-payers are profitable companies with strong balance sheets and names that you recognize. In 2022, the S&P 500 was down about 18%. Dividend payers were down just over 6%. But NCM Dividend Champions actually up 1.5% for the year.

Visit our Dividend Season landing page to access some great tools to share these lessons with investors… and welcome to Dividend Season!
Disclaimer

The information in this video is current as of January 23, 2023 but is subject to change. The contents of this video (including facts, opinions, descriptions of or references to, products or securities) are for informational purposes only and are not intended to provide financial, legal, accounting or tax advice and should not be relied upon in that regard. The communication may contain forward-looking statements which are not guarantees of future performance. Forward-looking statements involved inherent risk and uncertainties, so it is possible that predictions, forecasts, projections and other forward-looking statements will not be achieved. All opinions in forward-looking statements are subject to change without notice and are provided in good faith. Commissions, trailing commissions, management fees and expenses all may be associated with mutual fund investments. Please read the prospectus before investing. Mutual funds are not guaranteed, their values change frequently and past performance may not be repeated.
Author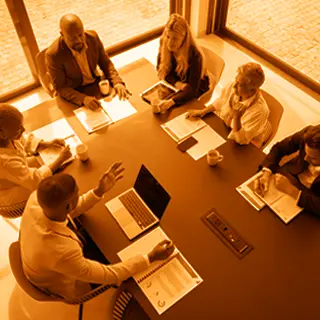 Income Solutions Team
Managing a range of income portfolios that can generate fixed monthly distributions without depleting your capital.