August 10, 2022
Commentary: NCM Income Growth Class
On August 10, 2022, Portfolio Manager Alex Sasso shared key information about how he manages the fund and what he's seeing in the market today
Transcript:
Hello everybody! Today is August 10, 2022. I'm Alex Sasso portfolio manager for the NCM Income Growth Fund.

The fund is a dividend-focused equity balanced fund, and that means that our investment team focuses on growing dividends in companies that pay us the shareholders with a portion of that company's profits. What differentiates this product is that we look at all different size companies not just the extremely large often slow-growing and debt-levered companies, which are characteristic of many of the largest dividend-producing TSX companies. We want our businesses to reinvest some of their cash flows back into the business in order for those businesses to continue to grow and not just to pay out the entire amount in dividends. It's important to note that this fund generates better after-tax income than many of our competitors - meaning that our unit holders keep more of the income that this product generates.

At NCM we encourage everybody to work with their investment professional to provide a total comprehensive income solution for your individual and unique needs and situation. So, in terms of Market comments, in the past few months, as everybody knows, equity and bond markets of anything have done been anything but consistent or reliable. We've got inflation, we've got War, we got interest rates and those have been the primary concerns.

Equity markets being the forward-looking machine that they are they've baked in a significant slowdown for the back half of 2022 in the first half of 2023. And of course Center banks around the world are trying to finesse what we call a soft Landing in order to cool off this hot inflation. The only time-tested method of compensating investors for fast-running inflation is dividends and growing dividends for the growing companies, and that's exactly what this product specializes in. Growing companies have been a winning long-term investment strategy to compensate for for inflation and the negative wealth that inflation creates.

In terms of the portfolio updates, one of the changes that we've made is to reduce our weighting in housing-related businesses in the fund. We've also added to a Calgary-based Energy Service Company, we like it because it's generating quite a bit of cash flow at these oil prices. Demand for their product is exceeding the supply of their product, it's a very strong management team – obviously, the whole sector is benefiting from higher energy prices. And as a portfolio as a whole, we are slightly underway in the energy complex.

An interesting FYI in terms of the metrics of the fund: we pay particularly close attention to these metrics, it's the way we manage the money we like to invest in growing companies but we don't like to pay for growing companies. Growing companies typically have a higher multiple than non-growing companies, now this data is CPMS-derived data as of July 31st, 2022. I'll share some of these stats with you on the find: The price-earnings ratio of the fund is 11.8 times on a trailing 12-month basis and 10.4 on a current year basis and for the current year that's for the period ending December 31st, 2022. To give you a sense of how good those numbers are or how attractive those numbers are: the TSX is trading at 14.2 times trailing price-earnings basis. The return on Equity, we spend a lot of time looking at return on Equity, it is a measure or the profitability of a business the return on equity for the fund is an impressive 17.2 percent, and that compares to 15.3 for the TSX at the end of July. Our earning surprise, our earnings revision, and our quarterly earnings momentum stats are much better than the TSX. And that implies that the companies we're investing in are faster better growing businesses. So, we've got a bunch of businesses that trade at less than what the TSX is trading at, and yet you're getting a bunch of businesses that are growing faster.

And lastly, free cash flow yields, again very important, it is one of the best predictors of future stock price performance over long periods of time. And the free cash flow yield of the fund is at eight percent, again much higher than the TSX. So, where does this product fit? An income growth fund we think is a compliment to many other mainstream mutual funds and ETFs or even stock-based dividend-focused portfolios. It provides diversification, it provides income generation, kind of provides long-term stability within a well-diversified investment plan. So, to summarize whether you're a retiree that wants to supplement your pension income, vis-a-vis the funds' regular distribution. Or you're a younger investor trying to build wealth vis-à-vis these companies that are going faster than the market. We think an income growth fund can be a valuable part of any investment plan. Thank you very much.
Disclaimer
The information in this video is current as of August 10, 2022 but is subject to change. The contents of this video (including facts, opinions, descriptions of or references to, products or securities) are for informational purposes only and are not intended to provide financial, legal, accounting or tax advice and should not be relied upon in that regard. The communication may contain forward-looking statements which are not guarantees of future performance. Forward-looking statements involved inherent risk and uncertainties, so it is possible that predictions, forecasts, projections and other forward-looking statements will not be achieved. All opinions in forward-looking statements are subject to change without notice and are provided in good faith. Commissions, trailing commissions, management fees and expenses all may be associated with mutual fund investments. Please read the prospectus before investing. Mutual funds are not guaranteed, their values change frequently and past performance may not be repeated.
Author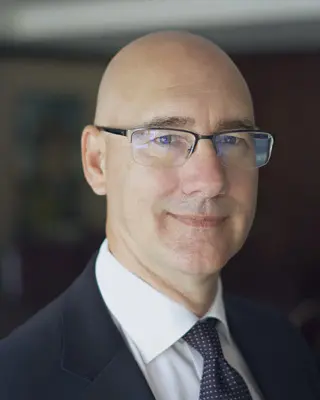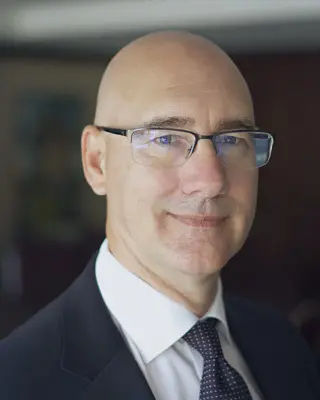 Alex Sasso, CFA
Chief Executive Officer and Portfolio Manager of NCM Small Companies Class and NCM Income Growth Class.