October 07, 2022
New! NCM Dividend Champions booklet
When investors are concerned about volatility, one of the best solutions is to own dividend-paying companies of the highest quality. See how NCM Dividend Champions is delivering the goods.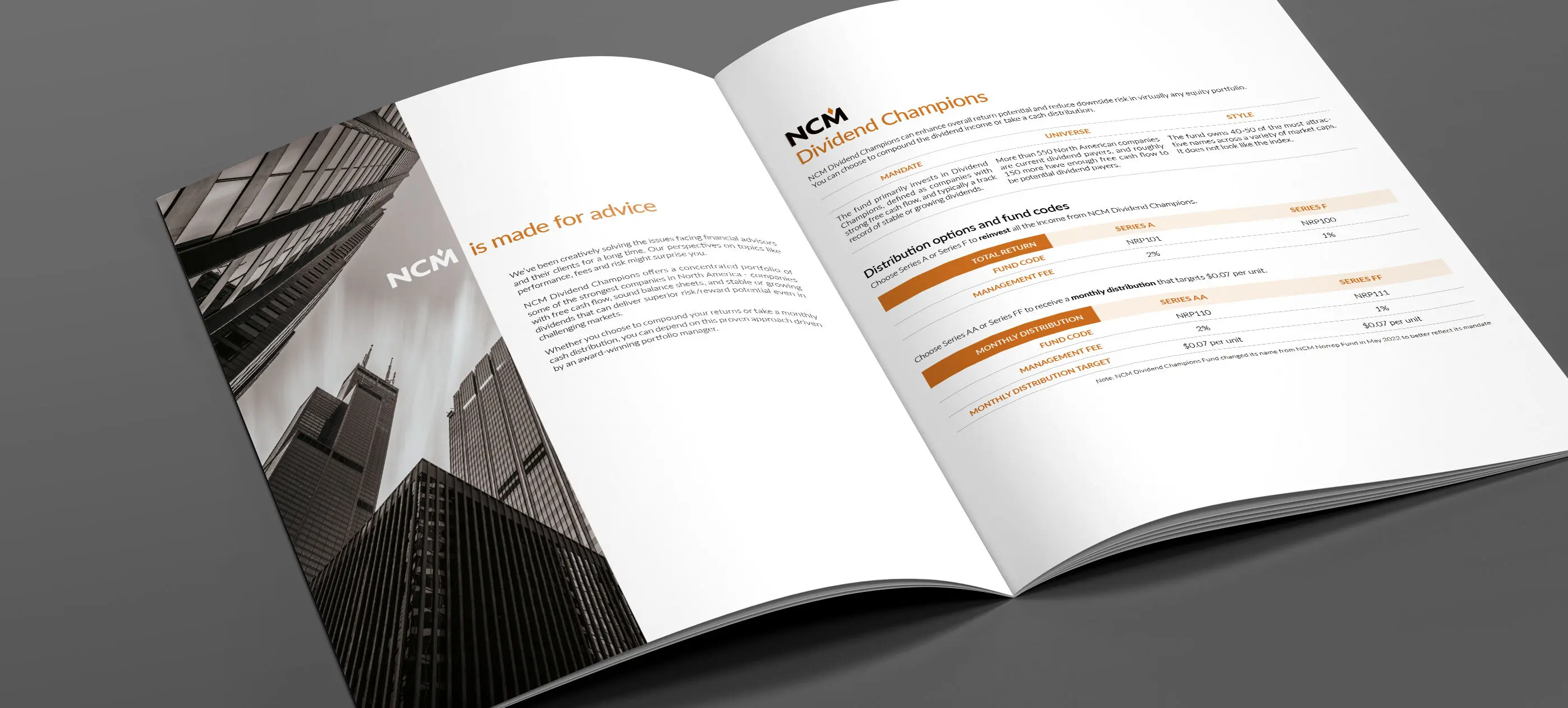 You may already know these facts:
Companies that pay steady or growing dividends tend to produce higher returns over time
They also tend to exhibit significantly lower volatility
At NCM, we call these companies "Dividend Champions." They are often more profitable than trendy growth stocks, and more reliable than stodgy low-growth stocks or stocks that cut their dividends.

At times like these, when the market outlook is uncertain, we believe that NCM Dividend Champions can hold a truly special place in almost every equity portfolio.
Whether you are an investor looking for better upside potential with less risk or a financial advisor interested in adding a concentrated selection of extremely high-quality stocks to your clients' portfolios, we believe you will find tremendous value in our Dividend Champions.
Download our new NCM Dividends Champions booklet to learn more about this unique fund.


Disclaimer

The information in this document is current as of September 13, 2022 but is subject to change. The contents of this document (including facts, opinions, descriptions of or references to, products or securities) are for informational purposes only and are not intended to provide financial, legal, accounting or tax advice and should not be relied upon in that regard. The communication may contain forward-looking statements which are not guarantees of future performance. Forward-looking statements involved inherent risk and uncertainties, so it is possible that predictions, forecasts, projections and other forward-looking statements will not be achieved. All opinions in forward-looking statements are subject to change without notice and are provided in good faith. Any statement about companies is not an endorsement or recommendation to buy or sell any security and should not be treated as such. Commissions, trailing commissions, management fees and expenses all may be associated with mutual fund investments. Please read the prospectus before investing. Mutual funds are not guaranteed, their values change frequently and past performance may not be repeated.
Author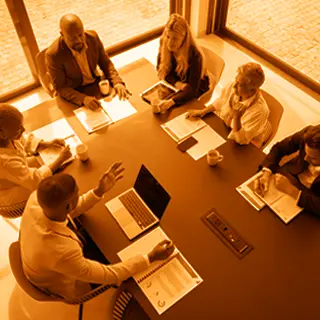 Income Solutions Team
Managing a range of income portfolios that can generate fixed monthly distributions without depleting your capital.