March 25, 2023
Joseph Varone named Top 50 Wholesaler
We are pleased to announce that Joseph Varone, Vice President, Regional Sales for Alberta, Saskatchewan and Manitoba has been named a Top 50 Wealth Management Wholesaler in Canada by Wealth Professional.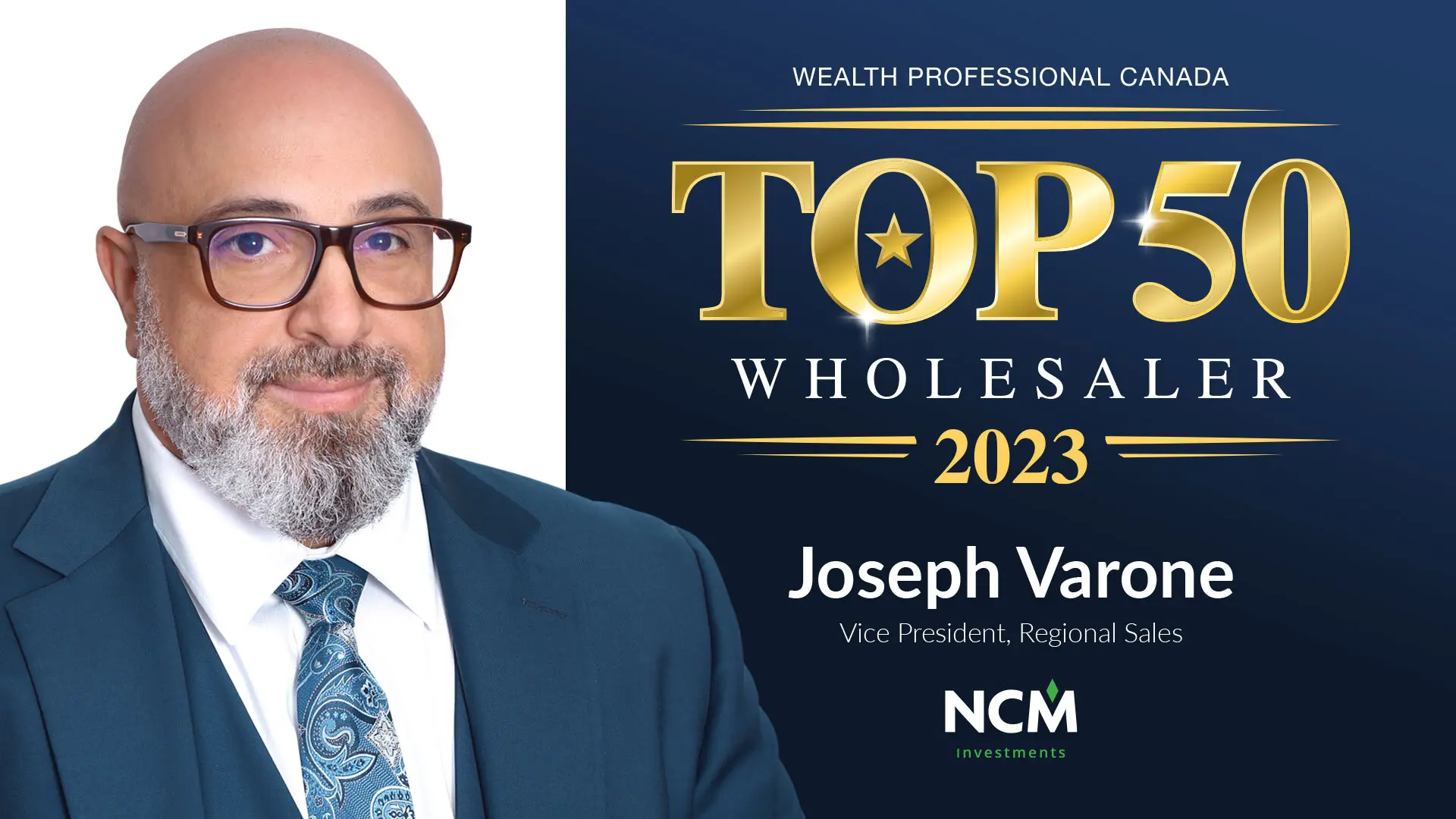 We sat down with Joseph to ask him about his role at NCM, his style of working with investment advisors, and what he does differently to be ranked a Top 50 Wholesaler in the annual Wealth Professional Report published on March 23, 2023.

What have been some highlights of your career?

I started out at Acuity Funds about 20 years ago. At the time, we had some very sharp portfolio managers in the right asset classes, and it was a definite highlight of my career to help that business grow to well over $10 billion in assets.

I think NCM is in a similar position today. I joined the firm in 2010. We are very strong on the Canadian market, on dividend-oriented strategies and on smaller companies in particular, and as the market cycle comes around, we are starting to see some very significant signs of growth in the business.

What's different about your style?

A lot of wholesalers lead with product. I try to ask questions to help advisors. A lot of times that means showing them how a product fits into their practice when they are looking for something specific like income or growth or dealing with volatility.

Other times, the solutions are not as product-based. Just to give an example, If I can show you how to get the Know Your Product information you need quickly and properly document your work, I think that adds a lot of value beyond just product.

I also think it's important to update my advisors on the market so they understand why products are behaving as they do. I'm always talking to our fund managers and I try to provide updates that advisors can use with their clients.

I've seen a lot of market cycles, product fads and regulatory changes come and go. The best lesson I've learned is to help advisors understand what they own from NCM and most importantly where it fits and how to use it. And if there are any client service issues, I am hands-on getting it solved right away.

How do you approach business development?

I use the three Cs, which are Comfort, Clarity and Commitment. That means having comfort in the relationship with me, then having clarity in the products and understanding where they fit to help the end investor, and finally the commitment is having an advisor agree that NCM will be a part of their investment solutions and our partnership will continue.

Any personal highlights from the past year?

Last summer, an advisor who I've known for years invited me to join him on a motorcycle ride to raise money for the Kids Cancer Care Foundation of Alberta. We both love to ride. It was two-day trip from Calgary to Revelstoke, then to Nelson and back to Calgary, and our group of 40 riders raised over $130,000. It was an awesome experience.
Author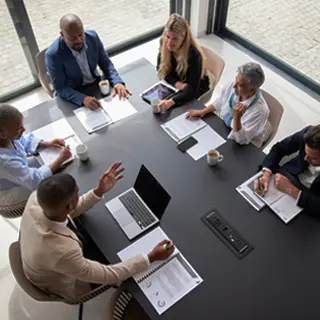 NCM Team
NCM is made for advice. We've been creatively solving the issues facing financial advisors and their clients since 1999.