May 15, 2023
Commentary: NCM Small Companies Class
On May 15, 2023, Portfolio Manager Alex Sasso compared the fund's latest portfolio metrics with its benchmark and reviewed some of its top holdings.
TRANSCRIPT

Hello everybody, today is May 15th, 2023, and my name is Alex Sasso, and I'm the manager of the NCM Small Companies fund. NCM Small Companies fund is our small and mid-cap wealth creation product.

So let's start by jumping right into portfolio metrics. It's my opinion that strong portfolio metrics are more important today than any time in recent memory. And so why do I say this now? Well, there is a bit of a capital allocation tug of war happening in the markets right now. Will there be a recession? Did we escape a recession? Have earnings bottomed? Are money market yields attracting capital away from fixed income securities? Are they attracting capital away from equity securities? Is China slowing? Is the U.S. accelerating? Who wins when China slows and the U.S. accelerates? So is inflation dissipating to the Fed's target?

Anyway, I think you get my drift. There's a lot of tough questions right now. And if you take a strong, hard view and position yourself in one of these corners, it can mean that you're right and you're a hero, but it can also mean that you're wrong and you're a zero.

So the way we're positioning the fund is so that we could take advantage of most of these different outcomes. And one way that you do that is by making sure that your portfolio metrics are really strong. And so I'm a big believer that if you have a portfolio of stocks that grow faster but are better valued over the course of a cycle, it just means that you mathematically increased your probability of outperforming.

So in terms of metrics, now these metrics that I'm going to quote you are, according to FactSet, they're as of April 2023. And then once you hear them, I'm sure you agree with me that the NCM Small Companies Class has continued to show really strong growth metrics despite its inexpensive valuation.

So one of my favorites is the enterprise value, the EBITDA multiple. It's 8.3 times versus the BMO small-cap benchmark, which is 10.8. Now what is the enterprise value to EBITDA multiple? It is the market capitalization that the market is giving that business, plus the debt in that business divided by the EBITDA, and EBITDA is "earnings before interest taxes depreciation," which sounds complicated, but really what we're trying to do is we're trying to value these businesses on a level playing field with all the other businesses in their industry and all the businesses that are in that BMO small cap index. You can see that the NCM Small Companies fund shows very well there.

Now the other metrics that we really like is your return on equity, both your trailing and your forward return on equity. And our numbers are north of 20%, which is a very strong showing. The BMO again is at 10% for both the current year and the forward year. And in both of those time periods we're north of 20%. So again, that implies that the companies that we have in the portfolio are much more profitable. And assuming that your price to book metric stays the same, that you should recoup your investment in that business much more quickly, or that it is growing, it's growing its book value that much more quickly than the broader market.

So the other favorite metric of mine is the free cash flow yield. And the free cash flow yield is 9.6%. That's a really strong showing again, the benchmark is 6.7%. And why the free cash flow is so important to me and to us here at NCM is because it's one of the best predictors of future stock price performance of any of the metrics that we've quoted today. So it's a strong showing at 9.6%.

Now, the other important thing to note about this fund is over 60% of the companies that we hold in the fund pay a dividend. And the expected dividend per share growth rate is expected to be 19%. Again, really strong showing and it has a 42% payout ratio, much better than both the index and I suspect the TSX as well. Our average company is growing its revenues and earnings at a much faster clip than the index.

So we look at not necessarily just one year numbers, we look at the one, the three and the five year, but what I'm quoting you here, and what I've got documented here is this is the three year, and the three year revenue line is growing faster than the index and our earnings line is growing faster than the index.

So when you put all this together and you hold these type of businesses over a business cycle, again, you're just improving your likelihood of outperforming. And that's really what portfolio management is, and putting together a really good quality portfolio regardless of what happens on the geopolitical side or the short term economic side of things.

So the fund holds 35 positions and our top ten make up 40% of the fund, and there really hasn't been much change to the top ten. Major Drilling's our biggest position, Descartes Systems' our second biggest, Martinrea's our third. Now the fourth position is a new name, sorry, it's not a new name, it's new in the fourth most-weighted slot, and that's North American Construction. And the reason it is is because it had a really good quarter provided a really good guidance and a positive outlook commentary from management on the call. So the stock had performed well.

Now, you know, with many of these companies, we call them our mini blue chips, and we think that tomorrow some of these will be the TSX and blue chips. We've seen it in the past. We think it will happen again. And many of them will be take out candidates, frankly, because our experience tells us that these companies with these kind of metrics eventually catch the eye of large cap conglomerates.

So I'll keep this short and sweet. If you have any questions, please reach out. We're happy to answer them. And you can reach out to your regional salesperson at sales@ncminvestments.com.
Disclaimer

The information in this video is current as of May 15, 2023 but is subject to change. The contents of this video (including facts, opinions, descriptions of or references to, products or securities) are for informational purposes only and are not intended to provide financial, legal, accounting or tax advice and should not be relied upon in that regard. The communication may contain forward-looking statements which are not guarantees of future performance. Forward-looking statements involve inherent risk and uncertainties, so it is possible that predictions, forecasts, projections and other forward-looking statements will not be achieved. Commissions, trailing commissions, management fees and expenses all may be associated with mutual fund investments. Please read the prospectus before investing. Mutual funds are not guaranteed, their values change frequently and past performance may not be repeated.
Author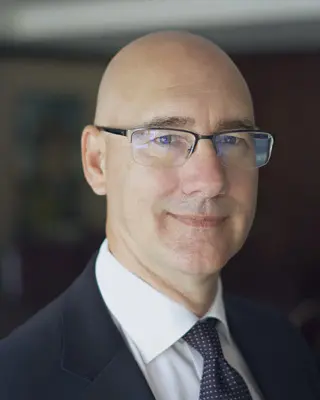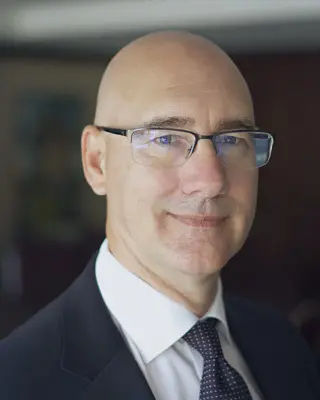 Alex Sasso, CFA
Chief Executive Officer and Portfolio Manager of NCM Small Companies Class and NCM Income Growth Class.