May 15, 2023
Commentary: NCM Income Growth Class
On May 15, 2023, Portfolio Manager Alex Sasso provided an update on the fund's key metrics versus its benchmark and highlighted recent changes to the portfolio.
TRANSCRIPT

Hello, everybody. Today is May 15th, 2023, and my name is Alex Sasso and I'm the manager of the NCM Income Growth fund. This is our dividend-focused equity balanced fund that endeavors to protect your capital without sacrificing equity upside.

Now, dividends and the growth of those dividends remain a key driver of our investment style for this product and I'm a big believer that they will be a significant component to the total return this year as they were in the past.

So the dividend yield for the fund at the end of April was at least on the equity component side, was in the fours, and that's an organic dividend number. And the reason I say organic is because we don't use derivatives to Juice the yield further. The yield is also growing really rapidly in this fund because we have an expected dividend per share growth rate of 17%, significantly better than the TSX and the TSX number's roughly around five and change percent, so our 17 versus five.

So you can see that's dividend focused companies that we're choosing are ones that have really put a priority, those management teams have put a priority on the dividend growth embedded in those businesses.

Now as always is the case at NCM, the fund's attributes show really well in this fund. Now these are FactSet numbers, they're as of April 30, 2023, and these numbers are on the equity portion of the fund only.

So as we look to the expected price earnings ratio, it currently sits at about 12.4 times. It's one of my favorite ratios. It's simple and it very quickly spells out how inexpensive or expensive this fund is relative to the TSX. And this, again shows really well. Another favorite of mine is the enterprise value to EBITDA ratio, where an enterprise value is the debt plus the market capitalization of the company divided by EBITDA, which is a measure of the earnings power of the business. And the fund sits at 8.7 times and that looks really good based on historical numbers. It's really good based on its benchmark, the part of its benchmark, the TSX. And the TSX currently sits at about 15 times its enterprise value to EBITDA.

Free cash flow yield is 9.6 versus the TSX at 5.4. Again, our return on equity, our return on assets, they all look really good. Our net margin numbers look really good relative to the TSX. And in terms of growth, we really prioritized not just the one year growth but the three and five year growth of these businesses. And those numbers look really good again relative to the benchmark.

So what you have is a group of businesses that are growing faster, trades at a better valuation than the benchmark. So the benefit of which is, if the economy starts to slow down and the market doesn't do so well, you're protected with low valuations. And then if the opposite happens and we've seen the birth of the next cycle and multiples start to expand, this fund should do relatively well in that environment.

Now, given the fund has a focus on all different size of stocks, not just your mega large caps, I believe we have an inherent competitive advantage. Most of the dividend payers listed on the TSX are either small or mid-caps. There are some good quality large caps as well, but the vast majority of our competitors really focus in on those large and mega-cap stocks. They're really boxed into picking large cap dividend paying stocks, of which there's not many of them. So unfortunately they have to decide, one of their big investment decisions is do they overweight banks or underweight banks, or do they take, you know, Enbridge at a really big weight or Enbridge at an underweight relative to the TSX? For us, we have so many more great quality companies that we can choose from over long periods of time. We think that that provides this fund a nice competitive advantage.

Now, with regards to the composition of the portfolio, our cash position currently is temporarily higher than normal. It's in the teens and that's as a result of some changes that we've made in the fund recently. We currently have 25 equity positions and 13 fixed income positions.

We recently sold our position in Parkland Fuels and reduced our weight in Mullen Group and sold our position in the NCM Core Income Fund. And what we've done is we've added to our position in Headwater Exploration. It's a relatively new position, but we've also added to it recently. I talked about this on previous calls in the past, but Headwater, they do about 18,000 BOEs per day and it's growing its production per share by 40%, expected 40% growth here in 2023. It's generating about $80 million of free cash flow and it pays a nice 6% dividend yield, which we like as well. We added the Kipling Strategic Income Fund to the Income Growth Fund. It's a short term focused specialty fixed income product. And so those are some of the major changes that we've made to the fund just recently.

Now to wrap things up, I wanted to bring the conversation back to the yield that we discussed earlier. As I mentioned, NCM Income Growth targets a significant organic yield to investor that's mostly made up of Canadian corporations, meaning that it's tax efficient for the unitholders of the fund. To me it's one of those big competitive advantages as well.

If you have any questions, please do not hesitate to reach out to your local regional salesperson or email us at sales@ncminvestments.com. Thanks.
Disclaimer

The information in this video is current as of May 15, 2023 but is subject to change. The contents of this video (including facts, opinions, descriptions of or references to, products or securities) are for informational purposes only and are not intended to provide financial, legal, accounting or tax advice and should not be relied upon in that regard. The communication may contain forward-looking statements which are not guarantees of future performance. Forward-looking statements involve inherent risk and uncertainties, so it is possible that predictions, forecasts, projections and other forward-looking statements will not be achieved. Commissions, trailing commissions, management fees and expenses all may be associated with mutual fund investments. Please read the prospectus before investing. Mutual funds are not guaranteed, their values change frequently and past performance may not be repeated.
Author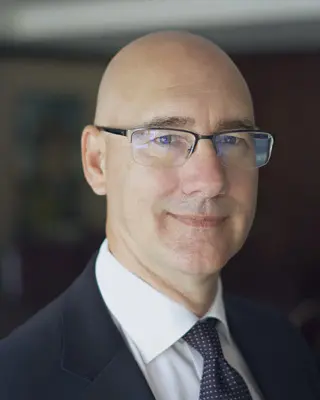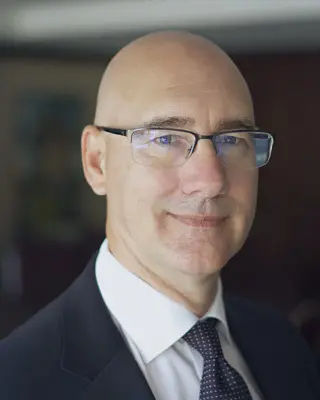 Alex Sasso, CFA
Chief Executive Officer and Portfolio Manager of NCM Small Companies Class and NCM Income Growth Class.