June 19, 2023
Commentary: NCM Dividend Champions
On June 19, 2023, Portfolio Manager Michael Simpson, CFA, highlighted some recent market winners and losers and how he's positioning his portfolio for continued success.
TRANSCRIPT

Good day. It is Monday, June 19th, 2023, and I am Michael Simpson, portfolio manager for the NCM Dividend Champions Fund. In 2023, many strategists and economists were forecasting a recession. So far, a recession has not emerged. But it's almost like Louis Rukeyser would say, a veteran Wall Street commentator, eventually, the bears will be right. The key is "eventually" - it is an adverb.

The key is also that recessions follow business expansion. So recessions, in essence, are inevitable. Although we have this cottage industry and much more than a cottage industry of many experts who try and predict the next recession, what we do at NCM and the Dividend Champions fund is focus on great companies. Companies that have the ability to produce income, generate income, and really the key in this current environment, the key to fighting stubborn inflation is the Dividend Champion breed of company that raises their dividend with consistency every year.

We see evidence that the economy is slowing and the leading economic indicators, the leading economic indicator index, the ISM new manufacturing orders. There is another side. The bulls in the economy will point to very strong retail sales and a still strong consumer.

Credit card debt per U.S. household is rising. According to the Federal Reserve Bank of New York, Americans' total credit card balance in the first quarter of 2023 is $986 billion, the highest since the New York Federal Reserve began tracking in 1999. In a normal year, credit card debit balances fall in the first quarter after the Christmas spending extravaganza.

In Canada, the story is the same. The household debt service ratio measured as total obligated payments of principal and interest on credit market debt as a proportion of household disposable income was 14.9% in the first quarter of 2023 based on Stats Canada data, up from 14.4% in the fourth quarter of 2022. So higher interest rates administered by the Bank of Canada are starting to bite. Also, household credit market debt as a proportion of household disposable income rose to 184.5% in Q1 2023.

When we turn to winners and losers, it's always interesting to take a look at what's happening. Some of the top winners on the TSX year to date as of June 19 were Shopify up 82%, Bellus Health up 74% (that company was subject to a takeover by European giant, GSK, GlaxoSmithKline), BlackBerry, a name from the past, up 54%, and Arrow Copper up 46%. On the downside where Tilray, a cannabis company, down 42%. Precision Drilling down 40%. First Majestic down 34%. And Vermilion Energy minus 32%. Although we did not own any of the names that were great winners that I just highlighted, we also didn't own any of those that had above average declines.

At times, investing can be frustrating. There are seven stocks in the S&P 500 that are propelled the market mostly up by 14.8% as of June 19. The technology focused Nasdaq has increased by 30%. The TSX is up a more modest 2.8%. We do not chase fads. We know that artificial intelligence can significantly increase productivity and increase revenues for some companies, but we will not pay up for hype.

The S&P TSX Energy sector year to date is down 5.9%. If you recall, that was a key positive sector in 2022. We maintain a weighting to energy in the fund as we see good valuation and good dividend growth. The weighting to energy is down compared to 2022. Taking advantage of cheaper valuations in the broader market, we have increased our U.S. weighting and our exposure to health care.

It is our view that the economy is slowing. Corporate revenues are coming down. Companies are and will face a more difficult environment when they try to raise price. That is why we are taking a conservative, cautious approach. Valuation to us at NCM always matters.

We have witnessed slower freight movements from the trucking industry for several months. That is why we currently don't own any trucking companies right now. Although we believe we are getting close to the end of the freight recession and ironically we are getting close to the point where inventory will have to be replenished, which will boost the economy.

Another name that we own and that has not performed very well after its merger with Kansas City Southern is CP. There are a number of reasons for this. We think the merger makes great sense. We think as supply chains shorten as we import more goods from Mexico, CPKCS has the ability to take business away from trucks. We think in the long term CPKCS will benefit. They will be a winner. We think dividend growth from CP will resume in 2024. So that's why we like the name, even though in the short term freight intermodal volumes are coming down. There is still a crop to be moved later in the summer. So although conditions are dry in Canada and the U.S., we will see how the crop fares later in the year.

We are not ignoring the macro situation. We are staying abreast of the macro situation. The war and human devastation in Ukraine continues. Experts are calling for a negotiated peace, but there is little clarity on the situation.

U.S. and China relations are at acrimonious levels and at decades-low in terms of cooperation, engagement. A recent visit by the U.S. secretary of state is a small step in repairing a relationship, but much more work needs to be done. Supply chains are evolving that will include less manufactured goods made in China. This will take many years to play out.

Chip plants, most notably for semiconductors, are being built all over the world, in the US and more recently, Israel and Poland just to name a few countries. The path to electrifying the transportation network is taking place in real time and more minerals will be needed. Some that are more abundant than others will be needed and will have to be extracted from the earth.

Above all, we have not changed our disciplined process or style at NCM. We're steadfast fundamental investors and will strive to find good value and great businesses and sell good companies when their valuation becomes too high.

I would like to congratulate the Las Vegas Knights on becoming the first desert hockey team to win the Stanley Cup and wish everyone a fantastic summer.
Disclaimer:

The information in this video is current as of June 19, 2023 but is subject to change. The contents of this video (including facts, opinions, descriptions of or references to, products or securities) are for informational purposes only and are not intended to provide financial, legal, accounting or tax advice and should not be relied upon in that regard. The communication may contain forward-looking statements which are not guarantees of future performance. Forward-looking statements involve inherent risk and uncertainties, so it is possible that predictions, forecasts, projections and other forward-looking statements will not be achieved. Commissions, trailing commissions, management fees and expenses all may be associated with mutual fund investments. Please read the prospectus before investing. Mutual funds are not guaranteed, their values change frequently and past performance may not be repeated.
Author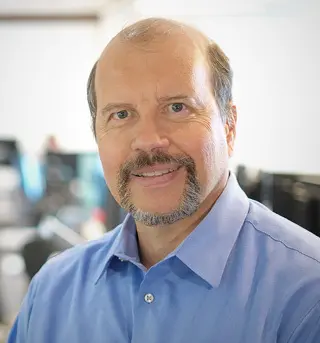 Michael Simpson, CFA
Michael is one of Canada's most accomplished dividend investors and the Portfolio Manager of NCM Dividend Champions.