May 01, 2023
Commentary: NCM Dividend Champions
On May 1, 2023, Portfolio Manager Michael Simpson provided his perspective on the economy and the latest portfolio updates for NCM Dividend Champions.
TRANSCRIPT

Good afternoon, everyone. My name is Michael Simpson. It is Monday, May 1st, May Day. A happy spring to everyone. And in many parts of Canada, winter is now over and new buds and green shoots are sprouting.

The NHL is down to eight teams and good luck to the Edmonton Oilers and the Toronto Maple Leafs. The last two Canadian teams in the playoffs. During the playoffs, we're going to channel our inner Mark Messier to try and get the best results for NCM Dividend Champions shareholders.

We've had a strong start to the year in January, followed by a pullback and now we're in a range bound market. The most widely anticipated recession has not unfolded as of yet, but we are seeing signs of a slowdown. These include an inverted yield curve, a steep drop in M2 money supply dropping from 21.7 trillion to 20.8 trillion in April, and negative readings on the Conference Board's composite leading indicators.

In addition, in the US, the latest reading for retail sales was down -0.6. In Canada, the March reading for inflation CPI index was 4.3%. That is good. We are making progress. The unemployment rate was 5%, just above the record low of 4.9%. Retail sales were weak at -0.2% in the latest reading for March. Not quite a Goldilocks economy, but we are moving in the right direction with inflation coming down and growth moderating.

I want to tell people it's not all negative dour news. In the US, the unemployment rate is 3.5%. That is great. A lot of people are working. The economy is humming. Consumer confidence is at 63.5. Inflation is at 5%, well down from the plus 8% only a year ago. The Atlanta Federal Reserve is targeting Q2 growth of 1.7%.

Some key things we'll be watching for in the coming months include the debt ceiling extension in the U.S. There's a current proposal from the Republicans in the House of Representatives, but this has to be approved by the president and the Democrats in the Senate. Our base case scenario is that a deal gets done in early June. Too much is at stake, and U.S. policymakers remember the downgrade of the U.S. credit rating in 2011 by Standard and Poor's when there was a similar occurrence over the debt ceiling debate.

On the geopolitical front, the war continues in Ukraine and there is no clear end in sight or a clear path to peace. The human devastation is similar to World War Two. It is too early to contemplate the rebuilding and reconstruction of Ukraine. China continues to flex its muscles regarding Taiwan, a key hub for the manufacturing of high end semiconductor chips. China's economy is recovering, but it is also shifting to services.

Over the last year, the CRB Index, a major index for a basket of commodities, is down 14.5%. In commodities that matter to the world and Canada, oil is down -6.8% year to date. These figures are all year to date. Natural gas is down 48%. Canadian natural gas, represented by AECO is down 47%. Copper, the so-called metal with a Ph.D. is up 3%. Nickel is down 19% and gold is up 9.1%.

So you may ask yourself, given this environment, Mike, how is the NCM Dividend Champions fund positioned? As mentioned previously, we are expecting slower growth and a more difficult operating environment.

Our style is to invest in champions, Dividend Champions in particular. We have added to our positions in Republic Services and added on weakness to Waste Connections. We are familiar with both companies and both these companies have the ability to generate profits and pay dividends in any environment.

With regards to slower growth, we have trimmed our exposure to oil and gas companies but still like the transition that has happened over the last few years, where companies in the sector are more price disciplined and have strong balance sheets that can withstand commodity cycles. We like royalty companies. They do not have exposure to higher operating costs and get the benefits of exposure to the commodity price. And even in this lower commodity price for oil and natural gas, they can still make money and they still have the ability to pay dividends.

Near-shoring is a multi-year phenomenon as we have witnessed more manufacturing plants in the United States and, to a lesser extent, in Canada. And we are pleased after a long regulatory process that the merger between CP and Kansas City Southern was approved. We like the growth prospects of CPKS as the new company is called over the next few years, as it will take market share from trucks and it will lower the carbon footprint in many different transportation regions.

PetValu is a great retailer of pet related supplies in Canada and we have noticed dog and pet ownership has increased dramatically over the last several years. We continue to see good pricing power in the insurance industry, owning both an insurer, Intact Financial, and a broker, Gallagher, which has operations in the US, Canada, Europe and Australia.

So far, Q1 earnings in the U.S. for the 53% of the companies that have reported have declined -3.7% quarter over quarter. Earnings also declined in Q4 2022. We will watch earnings closely after June 30th to see if the earnings slide continues.

We are positioned for a more turbulent market given the backdrop and the higher valuations that have come from a rising market. At NCM, valuation always matters. We will remain steadfast in monitoring the Dividend Champions fund and are always on the lookout for that special breed of company that can grow their dividends.

This concludes the NCM Dividend Champions spring outlook, and our next update will be the start of the summer barbecue season. Be well, everyone.
Disclaimer

The information in this video is current as of May 1, 2023 but is subject to change. The contents of this video (including facts, opinions, descriptions of or references to, products or securities) are for informational purposes only and are not intended to provide financial, legal, accounting or tax advice and should not be relied upon in that regard. The communication may contain forward-looking statements which are not guarantees of future performance. Forward-looking statements involve inherent risk and uncertainties, so it is possible that predictions, forecasts, projections and other forward-looking statements will not be achieved. Commissions, trailing commissions, management fees and expenses all may be associated with mutual fund investments. Please read the prospectus before investing. Mutual funds are not guaranteed, their values change frequently and past performance may not be repeated.
Author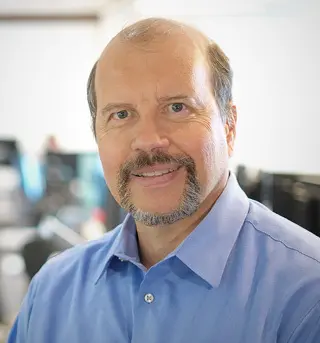 Michael Simpson, CFA
Michael is one of Canada's most accomplished dividend investors and the Portfolio Manager of NCM Dividend Champions.