March 06, 2023
Commentary: NCM Dividend Champions
On March 6, 2023, Portfolio Manager Michael Simpson shared an update on the NCM Dividend Champions portfolio including a new inflation-fighting position.
Transcript:
Hello. My name is Michael Simpson. It is Monday, March 6, 2023, and I am the lead portfolio manager for the NCM Dividend Champions Fund. The NCM Dividend Champions Fund is a concentrated fund of 40 to 45 names. We take a North American-centric approach and try to find reasonably priced companies that can grow their cash flow and pay dividends and consistently raise their dividends every year.

As we are constantly assessing risk in the portfolio, we have added a new company in the waste sector. Republic Services is the second largest waste company in the U.S. and has steady, predictable cash flows. It is hard to discern a reliable pattern from the economic data, so adding Republic's industry provides us with a company that can generate profits in a faster or slower economy.

Republic has contracts tied to CPI, so any inflation increases automatically get passed on to the customer and that benefits Republic. And with more severe weather events such as hurricanes and tornadoes, Republic has the advantage to benefit from those. Republic is happy to clean up after tornadoes and hurricanes. Republic has grown their dividend by seven and a half percent over the last five years.

We have added to our position in Gildan, a low cost maker of everyday wear items such as T-shirts, underwear, socks, sweatpants and polar fleece. Gildan invests in technology and can produce a superior product to their competitors at a lower cost, with a very strong balance sheet.

We continue to hold names in Canada, such as BCE and Telus for their essential Internet and cellphone services that they provide and their strong dividend yields, and also for what we love the most, their yearly dividend increases.

The war in Ukraine continues and we are hopeful for a negotiated peaceful settlement, but we cannot offer a date when this will happen. Inflation is coming down and growth is slowing at a faster pace in Canada than the U.S.. Slower growth in Canada will likely mean the Bank of Canada will take a break from raising rates on March the eighth. In the U.S., more robust growth will lead to a few more rate hikes.

We know the world is transitioning to a lower carbon intense world and we are looking for companies within the "acorn" section of the portfolio that are suitable. In future webcasts, I will report what we have discovered and if I have added any new acorns.

Inflation is coming down. Winter is ending and many commodities are off their peak levels, which will give a support level for industry and much needed relief for consumers.

The combination of experience investing through many cycles and a focus on cash flow and balance sheet strength will allow the NCM Dividend Champions to weather economic storms and end disruptions. Acorns, which are smaller companies that have the potential to be future leaders, that is, future Dividend Champions, are hard to find, but we put some effort into finding future Dividend Champions. This makes us different from our peers. To be clear, we see society emerging from the long COVID winter and from this reunification of workers and consumers, we will see better productivity and stronger growth.

I'd like to thank all of our investors in the NCM Dividend Champions Fund.
Disclaimer:

The information in this video is current as of March 6, 2023 but is subject to change. The contents of this video (including facts, opinions, descriptions of or references to, products or securities) are for informational purposes only and are not intended to provide financial, legal, accounting or tax advice and should not be relied upon in that regard. The communication may contain forward-looking statements which are not guarantees of future performance. Forward-looking statements involve inherent risk and uncertainties, so it is possible that predictions, forecasts, projections and other forward-looking statements will not be achieved. Commissions, trailing commissions, management fees and expenses all may be associated with mutual fund investments. Please read the prospectus before investing. Mutual funds are not guaranteed, their values change frequently and past performance may not be repeated.
Author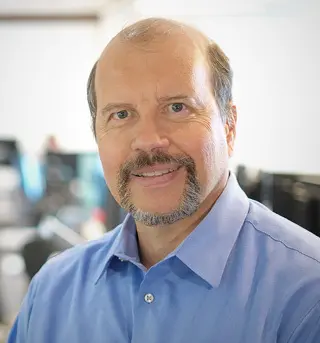 Michael Simpson, CFA
Michael is one of Canada's most accomplished dividend investors and the Portfolio Manager of NCM Dividend Champions.