January 23, 2023
Commentary: NCM Dividend Champions
On January 23, 2023, Portfolio Manager Michael Simpson explained how he is positioned both offensively and defensively for the 2023 market environment
Transcript:

Good afternoon, everyone. My name is Michael Simpson. It is Monday, January 23rd. And I'm here to talk to you about the NCM Dividend Champions fund. In 2023, the market will continue to grapple with inflation, interest rates and growth of the economy. Most market participants are concerned about the start of a recession. The current debate in the market is whether we get a hard or soft landing.

My role as portfolio manager at NCM is not to find out the exact start of the recession, but is to identify more larger trends in the economy and look for inflection points in the economy and the profit cycle. There are several key macro events that we are following. The war in Ukraine continues and there has been a devastating loss of human life and property. We have no clarity on when the war will end.

A warmer than average winter so far in Europe is helping European nations cope with reduced gas supplies from Russia. The benchmark Dutch natural gas price has declined from $311 in August of this year to the current spot price of $62. Also helping European nations has been the decline of the U.S. dollar index from 114 in September to the current DXY price of $102, thus making U.S. imports cheaper.

China is the second largest economy in the world, and China's lifting of COVID restrictions should benefit overall world GDP and economic growth. We will watch China to see how their COVID cases evolve and whether COVID restrictions reappear.

Some good news. In the U.S., inflation is coming down. The Cleveland Federal Reserve estimates January's CPI in the U.S. at 0.53 and core CPI at 0.41. Year over year inflation ending in January is estimated at 6.3% and core PCI, which the Federal Reserve follows quite closely, is estimated at 4.3%. The Atlanta Federal Reserve, which tracks real growth in the economy, is estimating GDP for Q4 at 3.5%. As a reminder, Q1 and Q2, GDP in the U.S. were negative at -1.6% and -0.6% respectively.

Clearly, growth may be decelerating, but we are not currently in a recession. Turning to Canada, in Canada, inflation was negative for December at -0.6%. Q3 2022 GDP grew at 0.7% or 2.9% on an annualized basis. Household spending, which we're watching closely, declined 0.3%.

So the question for investors, what type of economic environment are we positioned for? In short, a mixed environment. I know that doesn't help much, but the mixed environment features slowing growth and also those companies who are lackadaisical about paying down debt now have some concerns. We are maintaining a positive stance towards energy. A rebounding Chinese economy means more energy will be consumed. That is positive for the names in our portfolio. The Canadian Natural Resources, Arc Resources, Tourmaline Resources, just to name a few.

We like defensive and offensive names. You may ask yourself how can a stock or a company be both offensive and defensive? Let me tell you. Pet food store Pet Valu offers good management, good consumer spending and pets through all cycles. And further, we can talk about garbage and waste. Garbage and waste are recession resilient. If inflation lingers, Republic Services can increase their prices at at CPI rates, which is good for profits and good for future dividends.

I also like the insurance industry. They are profitable, pay dividends, prices are going up and they have the ability to increase prices. The railroad. So I'm highlighting different segments of the economy, which are all featured in our portfolio, which are doing well. Rail is another industry with pricing power and the ability to increase dividends every year. This year look for CP to finally close its Kansas City Southern acquisition and starting in 2024 to raise dividends as they will be paying down debt this year. We will continue to be wary of companies with excessive debt, otherwise known as stretched balance sheets.

The market has been quite strong in January and it would be natural for a slight pullback in March or April. I'd like to thank all of the investors in the NCM Dividend Champions fund. Thank you and happy investing.
Disclaimer

The information in this video is current as of January 23, 2023 but is subject to change. The contents of this video (including facts, opinions, descriptions of or references to, products or securities) are for informational purposes only and are not intended to provide financial, legal, accounting or tax advice and should not be relied upon in that regard. The communication may contain forward-looking statements which are not guarantees of future performance. Forward-looking statements involved inherent risk and uncertainties, so it is possible that predictions, forecasts, projections and other forward-looking statements will not be achieved. All opinions in forward-looking statements are subject to change without notice and are provided in good faith. Commissions, trailing commissions, management fees and expenses all may be associated with mutual fund investments. Please read the prospectus before investing. Mutual funds are not guaranteed, their values change frequently and past performance may not be repeated.
Author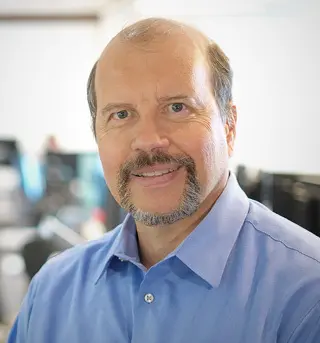 Michael Simpson, CFA
Michael is one of Canada's most accomplished dividend investors and the Portfolio Manager of NCM Dividend Champions.