December 05, 2022
Commentary: NCM Dividend Champions
On December 5, 2022, Portfolio Manager, Michael Simpson shared a review of the year that is ending and his outlook for 2023, managing NCM Dividend Champions.
Transcript:

Hello. My name is Michael Simpson and I'm the portfolio manager of the NCM Dividend Champions fund. Since we are nearing the end of the year and it is December, I'd like to give you a little review of the year 2022.

2022 was a good year for the NCM Dividend Champions fund. As of December 2, 2022, the NCM Dividend Champions fund is up 6.7%, while the TSX main index has decreased 3.4%. The S&P 500 down 14% and the NASDAQ index down 27%. Although we are satisfied with the fund's performance, we are not content and we will always keep working hard for our unitholders.

More importantly, a question that may be on your mind is how is the fund positioned? The fund currently has just over 8% cash and we are positioning the fund for inflation to come down, but to be still above the Bank of Canada's target rate of 2%. So the question may be how do we position the fund for potential slower growth and above average inflation?

Firstly, we scan and we test and we try and we scan for profitable companies. Although energy in the form of natural gas and oil can be volatile, the world's increasing population and lack of investment in finding or developing new energy fields leads us to the view that there will be structural support for energy. The new discipline that energy companies have in not pursuing growth for growth's sake is good for shareholders in the short term, but may lead to old oilfields declining at a faster rate in the future. So as a result of this, we think there's good structural support for energy. We know that energy will fluctuate. We know that there's a seasonal aspect to energy, particularly natural gas and also oil and gasoline as people use more natural gas in the winter, when the temperature is cold. So right now in North America, temperatures are a bit warmer than average, but we think winter will come, it just may be a little delayed this year as it has been over the last several years.

On another subject, Equifax Canada released that as of September 30, 2022, the average credit card balance in Canada was $2,121, and the total average non-mortgage debt was $21,188. According to StatsCan, Canadian household debt-to-income reached a record of 182%. We are cautious on the Canadian financial sector, with a 12% weighting and a combined Canadian and U.S. financial weighting of 17%. In the financial services sector, we are looking at companies such as insurance brokers that can pass on price increases to their customers and banks that will benefit from the higher net interest margin expansion.

In the industrial segment of the portfolio, we like railroads, especially the Canadian railroads, that are benefiting from the movement of fertilizer, food and other commodities. Garbage and waste have always been a defensive sector with reasonable growth prospects, inflation pass-through of cost, and good long term dividend growth. Any growth slowdown in North America will be supported by government infrastructure projects. In certain parts of North America, there is a cement shortage and we are currently investigating opportunities in this space.

In many countries, especially Canada and the U.S., we have an aging population. Health care is a small weight in the portfolio, but we are looking to add to this sector as it is very stable and provides good long term growth, given the aging demographic I've already spoken about.

We can't give any insight into when the war will end in Ukraine, but our hopes and prayers are with the Ukrainian people. Energy supply and security of energy is a big concern in Europe. If there is a mild winter in Europe, Europeans will get through the winter. However, the concern will continue to be securing new energy supply for future years.

The Bank of Canada will raise interest rates on December 7th and we think ultimately the rate tightening cycle will end in early 2023, between 4.5% and 4.75% as the peak terminal rate. In the US, the Federal Reserve, in our view, will pause around the 5% level.

As always, we'll take advantage of special situations and use volatility as our friend. One example of a special situation was the recent purchase of Pet Valu. This is a growing company. People spend lots of money on their pets and as a result, we like the long term growth of this company.

In closing, I would like to thank investors for their investment in the NCM Dividend Champions fund, and I would like to wish everyone happy holidays and a safe and prosperous 2023.
Disclaimer

The information in this video is current as of December 5, 2022 but is subject to change. The contents of this video (including facts, opinions, descriptions of or references to, products or securities) are for informational purposes only and are not intended to provide financial, legal, accounting or tax advice and should not be relied upon in that regard. The communication may contain forward-looking statements which are not guarantees of future performance. Forward-looking statements involved inherent risk and uncertainties, so it is possible that predictions, forecasts, projections and other forward-looking statements will not be achieved. All opinions in forward-looking statements are subject to change without notice and are provided in good faith. Commissions, trailing commissions, management fees and expenses all may be associated with mutual fund investments. Please read the prospectus before investing. Mutual funds are not guaranteed, their values change frequently and past performance may not be repeated.
Author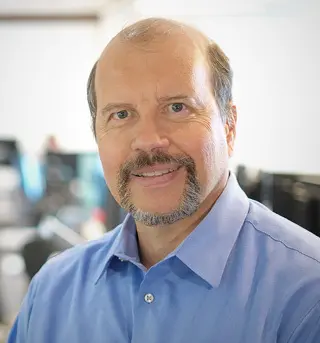 Michael Simpson, CFA
Michael is one of Canada's most accomplished dividend investors and the Portfolio Manager of NCM Dividend Champions.