September 06, 2022
Commentary: NCM Dividend Champions
On September 6, 2022, Portfolio Manager Michael Simpson shared key information about what he's seeing in the market today
Transcript:
My name is Michael Simpson. I work at NCM Investments and I'm a portfolio manager on the NCM Dividend Champions Fund. I'm going to talk briefly today about the investment landscape and the investment horizon for the rest of 2022.

2022 has been dominated by several macro events. The war in Ukraine has led to devastation for millions. The inflation caused by government spending. A rapid expansion of the money supply also known as M2 and reduction in supply for many goods and services has led to an interest rate tightening cycle in many countries. The debate in the market is over how long the interest rate cycle will last. The bulls will tell you that it is almost over. And to watch for bond yields, the bulls will also tell you that bond yields have almost peaked. The Bears, on the other hand, think rates can go much higher from here. We're of the camp that we think that interest rates are almost at their peak and there's still plenty of investment opportunities. In fact, we've had a large correction in many markets in Canada, in the US, and that is opening up incredible opportunities for us, but you still have to be careful.

In Canada. We will hear from the Bank of Canada tomorrow about their interest rate increase. The market is currently forecasting a 75 basis point rate increase. This is not the end for equities in Canada. It is merely dealing with inflationary pressures from some of the short-term factors that I highlighted earlier. Higher rates will lead to a slowdown and an eventual reduction in rates. The Fund did manage the NC NCM dividend champions is well-positioned with 10% in cash. During market declines, some solid teams have been the victim of selling. One such name is Granite Industrial Reads. If you look at the fundamentals for granite, they're quite strong. Granite is in the business of renting out space in industrial warehouses.

They have operations in four countries. And what's unique and great about this business is that in several large urban centers, there is a lack of industrial space, there's a lack of land, and they have space that is coveted by many, many tenants. In fact, when their existing rents come due, they are able to raise their rents at rates higher than inflation. So, that is quite good and quite strong. Granite was originally spun out of Magna, and as a result, over many years they've significantly diversified away from Magna's key tenant. It's down to about 28% of their rent. However, Magna is a strong tenant, and they will continue to pay their bills.

We also look for other companies such as CP Rail, which is going through a merger with Kansas City Southern. The demand for Canadian commodities is quite high. Last year we had a devastating harvest due to drought. And as a result, this year's harvest is forecast to be 38% higher. This will benefit CP and CM, who we also own as they will transport those precious cargo commodities to the market.

At NCM, we like to invest in what is known as dividend champions, currently, we have about 45 stocks. The yield on the portfolio is 2.8% and we are well-positioned for any turbulence that may come in September or October. We like to say that volatility is our friend because we take those opportunities to buy good-solid companies that are on sale.

This is how I manage. I will be willing to take any questions you have right now, but that's a brief update on the investment horizon. And I see opportunities ahead, but we will have to go through a turbulent patch in September and October.
Disclaimer
The information in this video is current as of September 6, 2022, but is subject to change. The contents of this video (including facts, opinions, descriptions of or references to, products or securities) are for informational purposes only and are not intended to provide financial, legal, accounting or tax advice and should not be relied upon in that regard. The communication may contain forward-looking statements which are not guarantees of future performance. Forward-looking statements involved inherent risk and uncertainties, so it is possible that predictions, forecasts, projections and other forward-looking statements will not be achieved. All opinions in forward-looking statements are subject to change without notice and are provided in good faith. Commissions, trailing commissions, management fees and expenses all may be associated with mutual fund investments. Please read the prospectus before investing. Mutual funds are not guaranteed, their values change frequently and past performance may not be repeated.
Author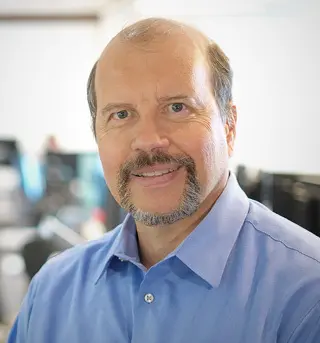 Michael Simpson, CFA
Michael is one of Canada's most accomplished dividend investors and the Portfolio Manager of NCM Dividend Champions.