September 18, 2023
Commentary: NCM Core Global and NCM Core International
On September 18th, 2023, portfolio manager Phil D'Iorio, CFA, reviewed global market performance, current reasons for optimism, and his strategy for the two funds.
TRANSCRIPT

Hi, my name is Phil D'Iorio. Today is September the 18th, 2023. And today I'm going to give an update of the NCM Core Global and Core International portfolios.

So starting off with the macro, talking a little bit about the markets here, there's been a big rebound in 2023 after last year and the declines that we saw across various markets.

So on a year to date basis, seeing markets up across the board around the world led by Japan with the Nikkei 225 up about 30% on a total return basis. S&P 500 up about 17%. The Stoxx Europe 600 up 12%. And the emerging markets lagging at plus 4%. The most recent quarter which we're kind of getting close to the end of that being Q3 has been more range bound as stock markets have consolidated the gains that we've seen this year.

In terms of the economy globally, I'd say it's a bit of a mixed bag. The US has actually been quite resilient and has surprised more on the upside. Japan's been pretty steady and more softness in Europe and in China. China's still dealing with a bit of an overhang from the issues in the real estate sector and the reopening of that economy hasn't gone quite as positively as what was expected at the beginning of the year.

And I think Europe, given its geographic proximity, has also lagged and been soft on the back of the China reopening. You know, in terms of the recession, there's still a debate out there as to whether we're going to go into a recession or not. Our opinion for quite some time has been that if we do go into a recession, it's going to be a mild one.

So that's sort of our thoughts on the macro. You know, in terms of what we're seeing out there, what we're hearing, you know, this recession debate and the narrative around that does appear to be fading.

Last week there was a pretty big conference going on out in California. The Morgan Stanley Laguna Conference, which is an industrials conference. We had someone from the team at NCM at that conference. And, you know, one of the key takeaways from that conference was that a lot of companies were talking about inventory destocking nearing its end. And I view that as a positive thing because what's going to end up happening is they're going to have to go into a restocking cycle at some point next year, and that's going to be positive for the global economy because we've had a lot of destocking across a lot of different sectors and industries.

And the most recent Q2 earnings season, which wrapped up, according to these FactSet Conference Call transcripts. You know, the word recession was mentioned a lot fewer times than what we've seen in previous quarters. Only 62 companies mentioned the word recession, and that was a 45% decline from Q1 and actually the lowest number since Q4 of 2021. So it kind of feels like this narrative is receding.

You know, another thing that we can try to look at are the leading economic indicators. There's a services purchasing managers index. There's also a manufacturing purchasing managers index. A lot of people look to these PMIs to see where the economy's going. And there's actually a mixed bag here.

The services PMI index is actually above 50, first and foremost, which is the difference between contraction and expansion. So we're above 50, which is a good thing. It's increased for three consecutive months now. The most recent reading in August was 54.5, up from 52.7 in July.

On the manufacturing side, the index does remain below 50 and it's been below 50 for ten consecutive months now. I guess the one positive is that the reading for the month of August was a slight increase at 47.6 up from July at 46.4.

I think it's helpful if we actually look at the chart for these PMIs and, you know, they've been in a downward trend going all the way back to October of 2021. So it's kind of confusing because there's been different parts of the economy that have done well and others that have not done well. And I think COVID has been a bit disruptive to the typical cycle because it seems like a lot of different sectors are going through their own cycles at different times.

But but for me, when I look at this chart, you know, it looks like we've been in a downtrend for quite a long time and now it looks like the the servicing and manufacturing PMIs are starting to hook up. So I view that positively.

So now in terms of what we're doing in the portfolios, you know, sort of going back all the way to Q1, we've been adding more cyclicality to the portfolio as both the global and the international portfolio.

2022, as everyone knows, was a pretty rough year for the markets. We started to feel that a lot had already been priced in. And, you know, the last several quarters we've been adding in more cyclical sectors, industrials and technology and a real emphasis on technology.

And one of the reasons is that there's been a lot more growth in technology and the revisions for earnings have been more positive in growth. As you can see in this chart here, which is just looking back at the last two months, the revisions for Tech Plus and the reason it says Tech Plus is because Google and Meta and Amazon used to be in the technology sector. They were moved over to discretionary and communication services. But, you know, these are technology companies. And when you look at the tech sector, the Tech Plus sector, earnings revisions have increased by 6.7% over the last few months. We like this part of the market and we've been adding to it.

Another chart that we have that we can show you that just would emphasize why we like tech is this chart here which shows the earnings growth looking out over the next several quarters. You know, you're sort of into the the upper teens for this tech plus cohort versus the market at sort of mid-single digits, trying to creep up to higher single digits as time goes on and the recovery takes place. So I've been adding to that technology sector.

So just thought we'd wrap up here, our view is that the economy is in a bottoming process. There is a potential that we go into a recession as part of this process. We think it would be mild if it does happen, but we're positioning for the eventual recovery that we think is coming in 2024. And we think it's important to do that before we get the all clear signal, because the stock market bottoms before the economy bottoms. So if you wait for the economy to bottom, the market will have already taken off.

And I guess one last point that our portfolios remain constructed with high quality companies, companies that generate high ROEs and high returns on invested capital, that generate a lot of free cash flow with strong balance sheets.

Thank you for your time today.
Disclaimer


Phil D'Iorio is a Portfolio Manager, with Cumberland Investment Counsel Inc.(CIC). CIC is the sub-advisor to its affiliate, NCM Asset Management Ltd. The information in this video is current as of September 18, 2023 but is subject to change. The contents of this video (including facts, opinions, descriptions of or references to, products or securities) are for informational purposes only and are not intended to provide financial, legal, accounting or tax advice and should not be relied upon in that regard. The communication may contain forward-looking statements which are not guarantees of future performance. Forward-looking statements involve inherent risk and uncertainties, so it is possible that predictions, forecasts, projections and other forward-looking statements will not be achieved. Commissions, trailing commissions, management fees and expenses all may be associated with mutual fund investments. Please read the prospectus before investing. Mutual funds are not guaranteed, their values change frequently and past performance may not be repeated.
Author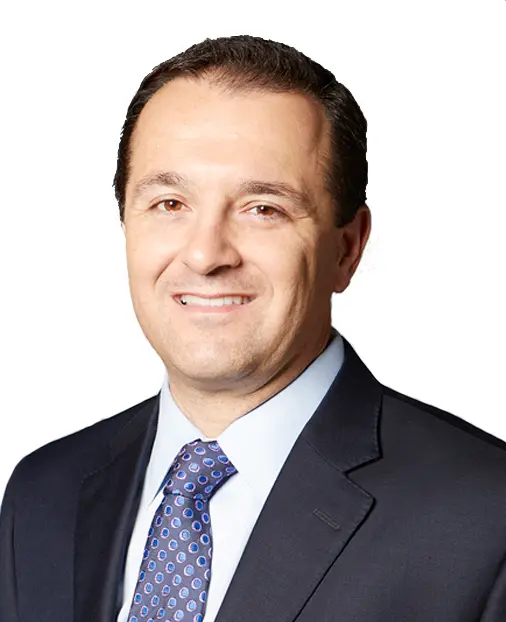 Phil D'Iorio, MBA, CFA
I search around the globe for best-of-breed companies trading at attractive valuations. And I spend a significant amount of time thinking about portfolio construction to ensure that the portfolio is optimized to reflect where we are in the cycle.