March 08, 2023
Commentary: NCM Core Global and NCM Core International
On March 8, 2023, Portfolio Manager Phil D'Iorio provided an update on where he thinks we are in the market cycle and some changes to the top 10 holdings of NCM Core Global and Core International.
Transcript:
Hi, my name is Phil D'Iorio and I'm the lead manager for the NCM Core Global and Core International Funds. Today is Wednesday, March 8th, and I'd like to give you a brief update on the mandates.

So in terms of changes to the top ten holdings in Core Global, there are a few names that have moved down from the top ten, and those would be Microsoft and Google. We still have weights in those companies, but they've been reduced from the top ten. And basically because we have found some other names that we felt had more upside in the near term, so we moved them down. We still like them long term. You know, the next quarter or two, they might be facing some tough comps. So we thought that was the prudent thing to do.

And then in the Core International Fund, there actually hasn't really been a lot of movement among the top ten holdings. The only movement would just be sort of the day to day, but no active selling in any meaningful way in the top ten of the Core International.

In terms of other activity, we have been adding more cyclicality to the portfolio. I believe that we are getting closer to the end of this inflation scare that's been going on for over a year now and that we are sort of in that process of bottoming out and moving on from the bear market.

So in terms of adding cyclicality, some specific names in the Core Global would be Parker-Hannifin, which is a multi industrial company, Kering, which is a luxury company based in France, Qualcomm, semiconductor company, and finally Meta, which the social media company which we previously owned and got out of about a year ago at about $240 out of concerns of never ending spending on the metaverse. But that all changed in the last quarter. So we reentered the position at a significantly lower price then where we saw that a year ago.

For the Core International, Kering as well, that luxury company based in France, Taiwan Semiconductor, one of the world's largest and most important semiconductor companies, and finally, a British based company called Ashtead, which rents industrial equipment mainly in the US. So those are some of the changes that we've made. We wanted to add some cyclicality to the portfolio.

Now, looking ahead, you know, over the next few months, it's a little bit hazy. It's really tough to call which way the markets are going to go and most of the time it is hard to call the way the markets are going to go in the near term. But when we think about the second half of the year, we start to get more constructive. And the reason for that is that the market is a forward looking mechanism. And I think that by the time we get to the second half of 2023, the market is going to start discounting a recovery in the economy globally that will take place in 2024.

And so starting to position now, buying some of these more cyclical companies and in any sort of weakness that surfaces in the months ahead, we'll be adding more in terms of those cyclical type names. And that way we want to make sure that we're on the train when it leaves the station. Thank you very much for your time.
Disclaimer:

Phil D'Iorio is a Portfolio Manager, with Cumberland Investment Counsel Inc.(CIC). CIC is the sub-advisor to its affiliate, NCM Asset Management Ltd. The information in this video is current as of March 8, 2023 but is subject to change. The contents of this video (including facts, opinions, descriptions of or references to, products or securities) are for informational purposes only and are not intended to provide financial, legal, accounting or tax advice and should not be relied upon in that regard. The communication may contain forward-looking statements which are not guarantees of future performance. Forward-looking statements involve inherent risk and uncertainties, so it is possible that predictions, forecasts, projections and other forward-looking statements will not be achieved. Commissions, trailing commissions, management fees and expenses all may be associated with mutual fund investments. Please read the prospectus before investing. Mutual funds are not guaranteed, their values change frequently and past performance may not be repeated.
Author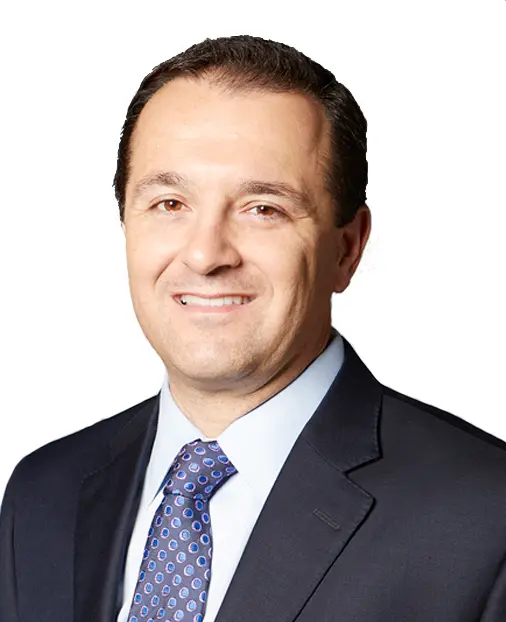 Phil D'Iorio, MBA, CFA
I search around the globe for best-of-breed companies trading at attractive valuations. And I spend a significant amount of time thinking about portfolio construction to ensure that the portfolio is optimized to reflect where we are in the cycle.