May 29, 2023
Commentary: NCM Core Canadian
On May 29, 2023, Portfolio Manager Keith Leslie, CFA reviewed the results of the first quarter earnings season across various segments of the Canadian market.
Transcript:

Hi there. It's May 29th, 2023. And I'm Keith Leslie from NCM Investments. Today I thought I'd do a quick review of the Canadian earnings season given that it's now pretty much over. As a reminder, in terms of earnings surprises, historically, we found about 40% of companies beat expectations, 40% meet expectations, and 20% miss expectations. We kind of use this to gauge if earnings season is better or worse than normal and make adjustments based on that.

I would start today with the TSX index, the old TSX 300. It's now about 230 names or so. As a whole, it was pretty good. I would say it was a solid quarter with 47% of companies beating and only 18% missing, which is actually an excellent quarter.

The one caveat is that it was pretty weak for the majority of the banks. They make up just under 20% of the index. And as a whole, they reported pretty weak numbers and that's something we have to monitor going forward.

Next, I thought we'd maybe break it down by size. If we look at the TSX 60, not surprisingly, the results were very similar, with 47% beating and 17% missing. The mega-cap portion of the Canadian market is usually near the average range, as many of the companies guide analyst expectations for the low end of what they think they can accomplish. And so they're normally pretty good at matching expectations or beating them.

It's a bit more volatile as we get into small and mid-cap stocks as the range of estimates is wider and guidance and visibility is often not as good. Also, remember that a one-time event in a small cap company will likely cause them to miss expectations, whereas in a large cap name, that one time event can be offset by strength in one of the other many divisions or segments that they have.

Having said all that, mid-caps also had an excellent quarter as they posted a very strong, very strong 48% of companies beating and only 18% missing. So again, on the mid-cap side, it was a strong quarter.

Finally, though, the small caps, small caps was a bit of a mixed bag this quarter. They were either good or bad. 45% of companies beat, which is excellent, but 30% of companies missed. This isn't uncommon, but the small cap numbers just weren't quite as good as the larger cap companies.

Now there's kind of a second stage to this, and over the years we spent a little less time worrying about the reported numbers, even though they're important. But we spent a little more time on watching what the analysts do to their expectations at post the quarter end. Really what we're looking for, or one of the key indicators that I use, is to look at what percent of the companies that beat are also followed with upward revisions.

I've said this in the past, and of all the companies that beat, we would expect that about 80% of them have upward revisions following to their annual, after Q1, following to their annual numbers. So again, 80% of those companies should have upward revisions for the year. Logically, that should make sense. If the first quarter is better than expected, the rest of the year, even if it remains the same as initial expectations, will be a little better.

So we would expect that to happen in the latest quarter here, and it was significantly better than last quarter, which gives us some comfort in the earnings numbers going forward. However, they were still a little lower than we'd like. As I said, it was about 80% is the number we'd like to see. Of the companies that beat expectations on the TSX, 65% of them had upward revisions versus 44% last quarter.

So it's an improvement. It's moving in the right direction. It's just not quite where we like to see. I'm also breaking that down by size, 79% of all large caps - so that number is right in line - 79% of large caps had upward revisions, 60% of mid-caps, and only 48% of small caps that beat expectations had upward revisions.

Again, they're all better, just a little light. So I guess in summary, to sum up the quarter, it was a solid quarter across the board in the Canadian market. With the exception of most of the Canadian banks, we saw improvement in the number of upward revisions. With earnings being relatively strong, TSX trading at only 13 and a half times earnings, which is well below its historic range.

I'm pretty optimistic about the rest of the year for the Canadians stock market. With that, I'll end. And thanks for your time.
Disclaimer

The information in this video is current as of May 29, 2023 but is subject to change. The contents of this video (including facts, opinions, descriptions of or references to, products or securities) are for informational purposes only and are not intended to provide financial, legal, accounting or tax advice and should not be relied upon in that regard. The communication may contain forward-looking statements which are not guarantees of future performance. Forward-looking statements involve inherent risk and uncertainties, so it is possible that predictions, forecasts, projections and other forward-looking statements will not be achieved. Commissions, trailing commissions, management fees and expenses all may be associated with mutual fund investments. Please read the prospectus before investing. Mutual funds are not guaranteed, their values change frequently and past performance may not be repeated.
Author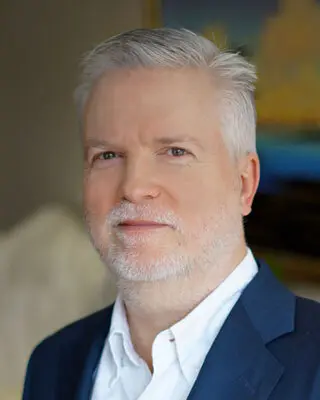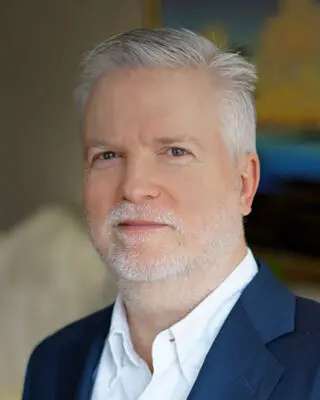 Keith Leslie, CFA
Portfolio Manager of Canadian equities with over 24 years of investment management experience.