April 10, 2023
Commentary: NCM Core Canadian
On April 10, 2023, Portfolio Manager Keith Leslie provided unique insight into the Q1 earnings season and his approach to managing NCM Core Canadian.
Transcript:

Good afternoon. Today is Monday, April 10th, 2023. What I thought I'd do today, I thought it might be of interest to review the latest earnings season and more importantly, the resulting importance of next earnings season after we review this season.

Over the years, we've noticed that on average, approximately 40% of companies post statistically significant earnings surprises. 40% report in-line numbers and 20% of companies miss expectations.

I refer to statistically significant earnings surprise. And maybe I'll give that a quick explanation. I really what that means is easiest to probably give you an example. So suppose a company has a range of estimates of $0.60 to $0.80 and consensus is $0.70. And a company reports $0.72. I'd generally not consider that a positive earnings surprise. It was really close to consensus and it was also well within the band of estimates.

But if the estimate range in that same example was $0.70 to $0.71, I would consider $0.72 a positive earnings surprise. It's not quite as simple as needing to be outside the range of estimates, but the wider the range of analyst estimates, the greater the beat of consensus is needed to be considered a surprise, in my opinion.

And that really does matter when it comes to how stocks react after an earnings surprise. Again, just to repeat, typically we'd look for 40% positive earnings surprises, 40% in line and 20% misses. In the latest quarter, our calculations showed that 32% of the S&P TSX posted a statistically significant positive earnings surprise, 37% in-line and 31% missed.

It is not a particularly good quarter as a whole. You know, again, a little bit below normal. And so I thought and maybe I'll break it down by size, maybe there's a size factor. And so when you break it down by market cap 37% of the TSX 60 beat, 30% of the mid-cap index and 35% of the small cap index. So, again, not that much different.

Small and mid-cap stocks had 36% and 39% negative earnings surprises, respectively, which is a cause for concern. Again, that's almost twice as much as what we would expect in a typical quarter. Good news is the TSX 60 names only had about 18% negative earnings surprise, which is again below the 20% that we expect.

Having said that, there are more analysts covering these larger names. Larger companies tend to provide better guidance and that typically leads to more accurate estimates. So they typically have less negative surprises as it is.

You know, I started thinking about this and one thing that stuck in my head from many years ago with meeting with companies is that I had multiple companies tell me that they can move their numbers around by a few pennies to ensure they beat or meet expectations. So, knowing that, really what I have done over the years is I focused on what happens to the guidance and the annual estimates after each quarter.

It would seem to make sense that if a company beats the quarterly estimate there should be an increase to their annual expectations. Again, simple example, if a company is expected to earn a dollar for the year, broken down it's $0.25 per quarter and they report $0.30 in Q1, if the analysts don't move their numbers up at all, that means that the analysts are now expecting the company to report $0.70 in the next three quarters versus the $0.75 cents that were expected before they reported a strong quarter. That usually doesn't follow.

In fact, if the analysts only move their numbers up to $1.05, what they're really saying is that despite a 20% beat in the first quarter, the rest of the year is going to be the same as they thought it was before they reported.

Again, it would seem logical that the estimates would have to move more than the beat after a strong earnings number. The bottom line is that over the years I've done an analysis on this and it really feels like after a positive earnings surprise, about 80% of companies that post that positive earnings surprise have upward revisions. So I'd use that as a gauge or a barometer to really look at earnings quality.

If companies don't provide upward guidance after a strong quarter, perhaps they used those few pennies of discretion that they've told me about to beat expectations and won't have the ability to beat again the next quarter or perhaps things have taken a turn for the worse. Both ways, it's not a very good outcome.

So, again, I look at the latest quarter of the companies that beat again, we expect 80% of companies that beat to have upward revisions. And where we stand after the latest quarter is only 44% of the companies that posted a positive earnings surprise on the TSX had upward revisions. That's almost half of what we would expect.

Again, we'll break it down by market cap and it was much the same story - 41%, 36% and 35% of the TSX 60 mid-cap and small cap indices had upward revisions. Again, that's not very good.

In my eyes, it wasn't a particularly strong quarter. That's really the bottom line here is that Canada had a weak earnings season, in my opinion. Having said all of that, the market's very inexpensive, trading at 13.5 times earnings. So I believe it's already priced into the market. And so really what I'm going to spend a lot of time focusing on the coming earnings season, basically looking for those positive surprises to be the catalyst in order to take the market to the next level. And hopefully we see a turn around with positive earnings surprises as well as the corresponding upward revisions.

What have I done with that as far as changes to the portfolio? We've seen a lot of negative revisions in the energy sector, so I reduced my energy exposure again due to negative revisions and really started looking for companies that posted strong numbers with positive revisions.

And given that the energy sector really falls in the smallest sleeve of higher beta names that we own, we're kind of wide open. Despite being a low volatility fund, we are wide open to add new names. So we added two higher beta industrial names in Bombardier and Ag Growth International.

So I guess with that, NCM Core Canadian continues to be a low volatile fund and the market that's been driven by higher volatility stocks since March of 2020, really since the beginning of COVID, we expect that over time that the gap between the low vol index and the TSX will close.

And we think the NCM Core Canadian's in a strong position to take advantage of that. But in the meantime, we have added some higher volatility names to a sleeve of the portfolio in order to take advantage of opportunities as they arise. With that, I thank you for your time and thank you very much. Bye.
Disclaimer

The information in this video is current as of April 10, 2023 but is subject to change. The contents of this video (including facts, opinions, descriptions of or references to, products or securities) are for informational purposes only and are not intended to provide financial, legal, accounting or tax advice and should not be relied upon in that regard. The communication may contain forward-looking statements which are not guarantees of future performance. Forward-looking statements involve inherent risk and uncertainties, so it is possible that predictions, forecasts, projections and other forward-looking statements will not be achieved. Commissions, trailing commissions, management fees and expenses all may be associated with mutual fund investments. Please read the prospectus before investing. Mutual funds are not guaranteed, their values change frequently and past performance may not be repeated.
Author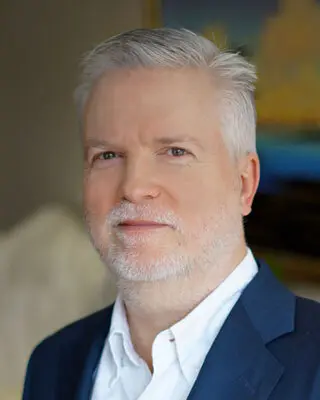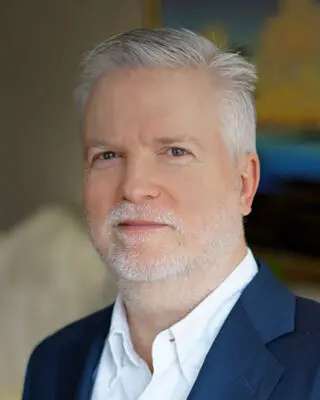 Keith Leslie, CFA
Portfolio Manager of Canadian equities with over 24 years of investment management experience.