January 03, 2023
Commentary: NCM Core Canadian
On January 3, 2023, Portfolio Manager Keith Leslie shared a brief recap of 2022 and how he is positioning NCM Core Canadian for 2023.
Transcript:

It was a very strong relative year for the NCM Core Canadian returning just better than -2% net of all fees versus the TSX total return around -6%. And that was despite the low volatility TSX index underperforming the TSX by approximately 4%, with the Core Canadian being a low volatility fund.

Not much has changed in terms of sector weight since our last update as we continue to be significantly overweight consumer staples and telecommunications with smaller overweights in consumer discretionary and real estate. We currently have no exposure to health care or technology and are significantly underweight energy, materials and utilities. We did recently add our first gold position in Alamos Gold and going forward, I expect to be adding to the real estate exposure as over the last 20 years, real estate has posted positive returns 80% of the time. Given that the sector had a rough 2022, we'll be looking for a bounce back. Also, given the current volatile market environment, we're happy to collect big dividends associated with most REITs.

The fund itself has currently has 33 positions and about a 2% cash rate. We continue to have high active share of around 73% and only own eight of the top 25 weighted TSX stocks. We've increased our mid cap exposure to 20% and our small cap exposure to 11% versus the TSX at 10% and 1% respectively. These numbers really differentiate the fund from most Canadian equity funds and certainly from the index, making it an excellent complement.

With the New Year upon us, we decided to review our current valuations, expected growth rates and dividends on, first, the market as a whole, for an idea of projected return, as well as for the portfolio, to ensure our characteristics continue to look superior.

The TSX is currently trading at 13.1 times trailing earnings, which is a little bit below the low end of its historic range. And the TSX has expected earnings growth of about 6% and yields 3.3%. So just doing the simple math, if the multiple stays the same, expected earnings growth of six and a dividend just over three, I'd look for the TSX to provide a total return of about 9% in 2023. Multiple expansion could offset any negative growth provisions over the course of a year, but could also certainly provide further upside for returns to more historic norms.

With regard to the NCM Core Canadian, it currently trades at a discount to the market at 11.6 times trailing earnings, 10% expected growth and a 3.4% yield. Given the discounted valuation of the TSX, a higher expected growth rate and larger dividend of its holdings, not to mention the catch up trade of lower volatility stocks, we're hoping for a very solid 2023 from NCM Core Canadian.

It has been a bit of a balancing act to run a lower volatility portfolio in this market. We want to keep the overall portfolio volatility low, yet still participate in some of the higher volatility names. This has resulted in a bit of a barbell approach to the portfolio construction, where we own higher beta names such as Exchange Income, Major Drilling and GoEasy and we offset it with lower volatility holdings such as Loblaws, Stantec and Quebecor.

All in all, it was a very good year for NCM Core Canadian. We see good times ahead as the market normalizes and low volatilities continue to catch up trade as it has historically after periods of poor performance. And we think the portfolio is well positioned for 2023. Thanks very much.
Disclaimer:

The information in this video is current as of January 3, 2023 but is subject to change. The contents of this video (including facts, opinions, descriptions of or references to, products or securities) are for informational purposes only and are not intended to provide financial, legal, accounting or tax advice and should not be relied upon in that regard. The communication may contain forward-looking statements which are not guarantees of future performance. Forward-looking statements involved inherent risk and uncertainties, so it is possible that predictions, forecasts, projections and other forward-looking statements will not be achieved. All opinions in forward-looking statements are subject to change without notice and are provided in good faith. Commissions, trailing commissions, management fees and expenses all may be associated with mutual fund investments. Please read the prospectus before investing. Mutual funds are not guaranteed, their values change frequently and past performance may not be repeated.
Author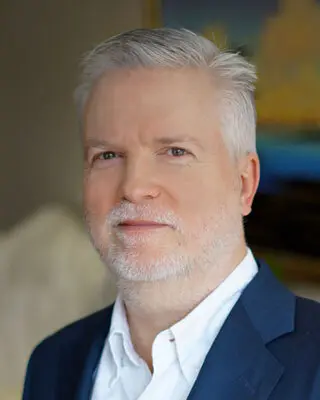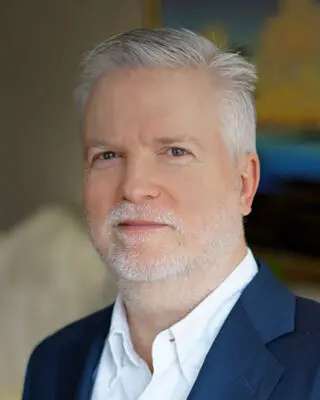 Keith Leslie, CFA
Portfolio Manager of Canadian equities with over 24 years of investment management experience.