September 26, 2022
Commentary: NCM Core Canadian
On September 26, 2022, Portfolio Manager Keith Leslie shared key information about how he manages the fund and what he's seeing in the market today
Transcript:
Hi there! My name is Keith Leslie and I'm a portfolio manager at NCM Investments. I started with the firm in 2001 and currently manage the NCM Core Canadian and NCM Canadian Enhanced Equity Funds. Today is Monday, September 26th, and I thought I'd give a brief overview of NCM Core Canadian's methodology and benefits.

NCM Core Canadian is a large-cap Canadian equity fund, where 100% of the names in the portfolio are listed on a Canadian exchange. The fund as a whole is designed to have significantly lower volatility than the TSX over time. We use a very disciplined investment process, with a focus on portfolio attributes, and have a high active share, which is currently about 71%. We are truly active managers, as we trade around our core positions in order to enhance value and enhance returns.

Of course, being invested in Canadian securities only simplifies the overall portfolio asset mix for advisors and investors. It helps your decision-making, so you don't need to worry about whether a fund is in Canada, the US, Global, or where it is. By holding companies with lower betas and less earnings variability than the market it should lead to less volatility over time. The high active share component, again as mentioned 71%, means we look 71% different than the market, which makes us an excellent complement to an index fund or ETF through added diversification. And as I mentioned before, we actively trade around our core positions to allow the fund to take advantage of daily market fluctuations and buying opportunities.

The crux of the NCM Core Canadian can be illustrated by its characteristics or fund attributes. We follow many different variables, but I thought I'd just touch on a few - in terms of how we compare to the index. So, if we compare us to the TSX, the fund trades at 9.8 times earnings versus 11.1 for the TSX.

Our return on equity is something we're very proud of. The holdings of the fund have a 21% return on equity accelerating to nearly 24% while the index is significantly lower. The companies we own continue to beat analysts' expectations and have huge upward revisions to the tune of 11.6% versus the index at two and a half.

The funds' holdings are currently growing at around 9.2%, which is twice that of the TSX. And the expected growth for 2023 is 9.7%, which is almost twice that of the TSX. We do all of that while having a portfolio with a 0.88 beta, which means we should be about 12% less volatile. The fund also has a 3.3% dividend yield. So, to sum up, we're looking for names that trade at lower valuations, have better return on equity, better growth, solid dividend yield and are less volatile. I'll end it with that.

Thank you for your time.
Disclaimer:
The information in this video is current as of September 26, 2022 but is subject to change. The contents of this video (including facts, opinions, descriptions of or references to, products or securities) are for informational purposes only and are not intended to provide financial, legal, accounting or tax advice and should not be relied upon in that regard. The communication may contain forward-looking statements which are not guarantees of future performance. Forward-looking statements involved inherent risk and uncertainties, so it is possible that predictions, forecasts, projections and other forward-looking statements will not be achieved. All opinions in forward-looking statements are subject to change without notice and are provided in good faith. Commissions, trailing commissions, management fees and expenses all may be associated with mutual fund investments. Please read the prospectus before investing. Mutual funds are not guaranteed, their values change frequently and past performance may not be repeated.
Author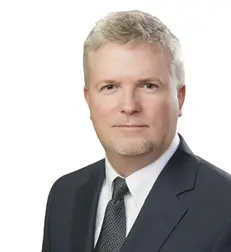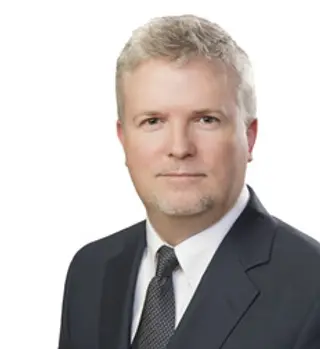 Keith Leslie, CFA
Portfolio Manager of Canadian equities with over 24 years of investment management experience.